A monitoring service that gives you peace of mind that your fire detection system is working at its full capacity at all times.
Preventative Maintenance
Regular scans are performed on all detectors connected to the system. If any are coming close to being contaminated by dirt or dust they can be scheduled for replacement before they become a nuisance to your or your building occupants - seamlessly and efficiently.
Monitoring
Isolations performed on site can be sent to the building manager or service company providing awareness to ensure the greatest protection to life and property. Faults can be attended to soon after they occur, don't wait for the next scheduled service visit.
Reporting
Automatic creation of documentation for annual testing. Date of each device tested is recorded as proof of test. Generate report of devices that have not been tested recently. Access event history monthly reports.
Program IntegrityCheck
Fire panel programming is checked for various errors, ensuring that all intended program functions will operate as expected. Changes made to the system without correct programming will be detected and reported automatically.
Web Access
Access your Fire Panel from any web browser via our secure server. Review Current Events and Problem Reports, Isolate and De-Isolate devices and Zones. Operate the Front Panel Mimic as if you are at the panel. See the Live Demo on this page for more information. A manager or service technician on site can access the fire panel whilst investigating an alarm or a fault on the system.
Alarm Response
When a fire alarm occurs, an SMS is sent to designated persons describing the device type and location. If the web access option is enabled, the alarm can be viewed on mobile internet-enabled devices in real time with a bar graph display showing current alarm levels.
Remote Tech Support
A technician on site can request "hot line" support to correct problems quickly & make minor program changes.
Requirements
A high speed internet connection is required to provide this service. This is usually achieved by making a connection to the building LAN or by installing a dedicated broadband internet connection.
More Information
Please contact us if you would like more information on this service.
Live System Demo
Click Here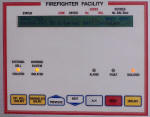 Whenever a problem is detected by the Fire Indicator Panel, you or your service company is contacted either by an email or SMS to the technician's mobile phone or the inbox of his supervisor.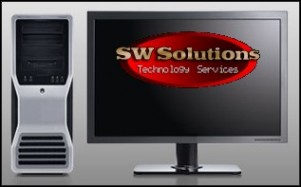 Our servers interrogate the FIP regularly. Any status changes are retrieved and stored ready to be sent to the nominated recipients.


Messages are sent to nominated mobile phones and/or email addresses stating the type of event that has occurred.